Services
We solve some of the tough test challenges, by understanding consumer's behavior.
Custom Printing
"If you wish to make an apple pie from scratch, you must first invent the universe." — Carl Sagan
You are one-of-a-kind. Let your printing reflect that. Here at Digiprint, every job we do is made from scratch. This means you'll get custom attention at every step, and never be shoved into templates that make you look like everyone else. Whether it's paper selection, style of cut, graphic design, color matching, offset or digital printing, specialty finishes, an abundance of binding options, or countless other custom touches, you're guaranteed a personal, professional touch at every step of your project. Let us invent your universe.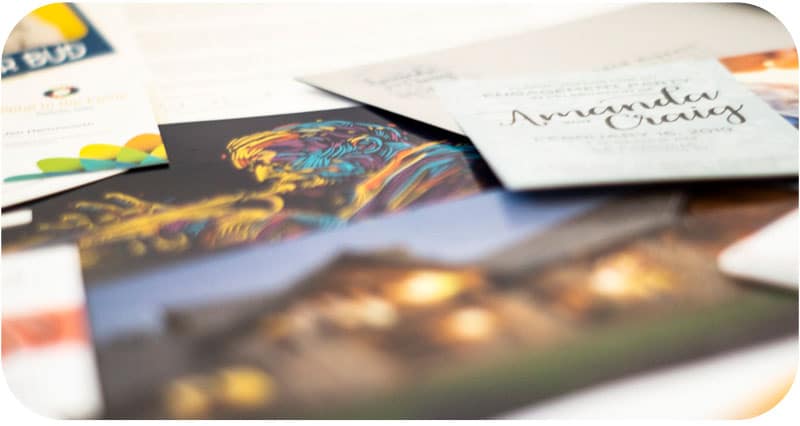 Direct Mailing Services
"To write is human, to get mail, Divine!" — Susan Lendroth
In the modern world of marketing, there are so many digital tools from Google Ads to Facebook ads to email marketing. While it's good for businesses to be on the forefront of technology and get in front of eyeballs on the screen, they shouldn't forget about offline marketing.
EDDM
Every Door Direct Mail® is an efficient way to send the right materials to the right audience without the need for a mailing list. For example, let's say you are just starting a daycare. It makes sense to send out a mailer advertising incentive to use your services to homes with new children. Or maybe you are trying to target a retired demographic for your real estate investment firm. With EDDM® mapping you can choose the age range of homes to deliver to.
Print Design
"Design isn't just what it looks like and feels like. Design is how it works." — Steve Jobs
Make your design work for you. Whether you're just starting out, looking to rebrand your identity, or just need a small tweak to your existing design, we have a team of graphic designers who would love to make your project shine (side note: we can also add a glossy UV coating to make it literally shine). We'll build your project into something that wows, communicates, and most importantly, works.
Being a local Reno Printing services company means you're able to call a real person, receive custom printing quotes and walk into our print shop anytime.
Contact Us
Want to talk to with one of the experts? We look forward to hearing from you.